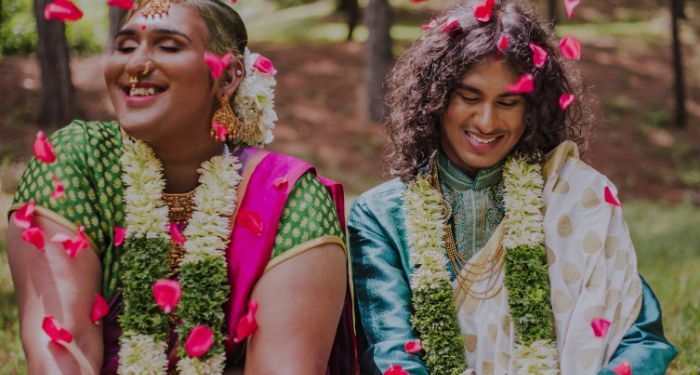 LGBTQ
9 Beautiful Nonfiction Books by Trans & Nonbinary Asian Authors to Read Right Now
This content contains affiliate links. When you buy through these links, we may earn an affiliate commission.
May is AAPI Heritage Month in the United States — a great time, just like the other 11 months of the year — to pick up some fantastic books by Asian and AAPI authors! We're also careening toward Pride Month, which — again, like the rest of the year — is a great time to settle in with books by trans and nonbinary authors. So here's a list of amazing books by trans and nonbinary Asian authors for every kind of nonfiction lover.
AAPI Heritage Month is specific to the United States, but this list includes books by both American and Canadian authors. I also want to mention that many book lists that come out during AAPI Heritage Month ignore the 'PI' part of the acronym. It is not my intention to contribute to this kind of erasure, but there is, unfortunately, a distinct lack in publishing when it comes to books by trans Native Hawaiian and Pacific Islander authors. Though reading books by cis queer authors is not at all the same (and should never replace) reading books by trans authors, I still encourage folks to check out some of the incredible nonfiction and poetry that's come out in recent years by queer Pacific Islanders, including No Country for Eight-Spot Butterflies by Julian Augon, Ask the Brindled by No'u Revilla, and Inside Me an Island by Lehua M. Taitano. I also highly recommend this beautiful essay about Native Hawaiian Māhū communities, which includes the voices of many trans Kānaka Maoli artists and activists.
---
If you're looking for more queer books to celebrate AAPI Heritage Month specifically, check out these 13 LGBTQ+ books by AAPI authors. If you're looking for more fantastic Asian queer books generally, check out this list of contemporary fiction by Asian authors.