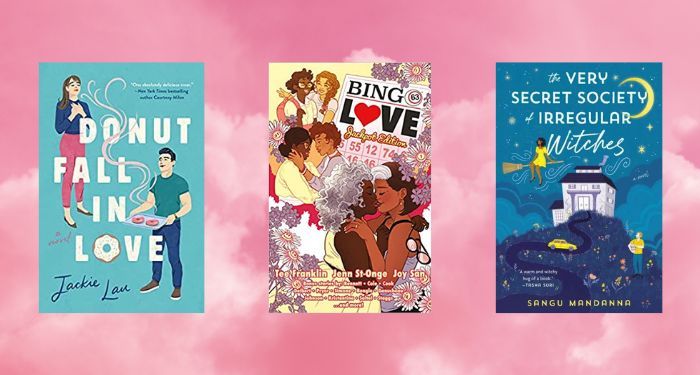 This content contains affiliate links. When you buy through these links, we may earn an affiliate commission.
Sometimes I'm in the mood to read a book that will rip my heart out and then stitch it back in. And then to recover from that, I need some fluffy romances. Fluffy romance books can have a lot in common with cozy romance books, but I do think they are key differences. To me, coziness is about establishing an inviting atmosphere that manifests in storytelling modes, settings, professions, and plot lines. Meanwhile, I think of fluffiness as an emotional register. Rather than experiencing the full gamut of human emotion, fluffy romance books steer characters away from the lowest of the lows. The best fluffy romance novels hold readers gently. The characters take care of each other, fall in love tenderly, and resolve conflict without big drama.
When you think of the word "wholesome," fluffy romances may come to mind. After all, characters in fluffy romance books are generally sweet and emotionally fluent. Fluffy romance does not necessarily avoid on-page sex scenes, however. Some of my very favorite romances are both wholesome and horny, in fact! If you are looking for books with no sex or closed-door sex, we can help with that. But today, we're looking at the books that make you say "awwww."
---
I hope you've found something temptingly sweet here, but maybe I haven't quite matched your particular tastes. Perhaps you need a fluffy vampire romance? Or maybe a romance with gentle sports touches? Check out the dedicated bibliologists at Tailored Book Recommendations. They will help you find the fluffy romance of your dreams.